Kelly Clarkson is on a mission to achieve her dream body! The singer is determined to get in great shape and is embracing the journey to a healthier, fitter self.
Kelly Clarkson is on a mission to get in fantastic shape before her big move to NYC and jump back into the dating scene!
Kelly Clarkson stuns fans with amazing 'revenge' makeover after relocating to NYC
Kelly Clarkson is gearing up to conquer New York City with a stunning revenge body post her challenging divorce. According to exclusive information, the American Idol champion is determined to leave the past behind after finalizing her divorce from Brandon Blackstock in March 2022. Insiders close to Kelly reveal that she has already shed 15 pounds and aims to lose an additional 35 pounds before the arrival of autumn.
Last year, as part of the agreement after their breakup, the Breakaway singer had to shell out over $1.3 million to her ex. On top of that, she's also dishing out $115,000 monthly for spousal support and $45,601 for child support.
Clarkson is making a comeback to a healthy lifestyle post-divorce. According to insiders, she's committed to getting fit as a newly single person. She's following a strict and balanced diet that's light on carbs and calories but heavy on protein, and it's already making a noticeable difference in her appearance.
Guess who's not just eating well, but also hitting the trails whenever she can? Yep, it's Kelly Clarkson! Rumor has it, she's prepping to jump back into the dating scene.
And hold on, there's more! Kelly's talk show is making a big move from Los Angeles to the bustling streets of New York City. The Kelly Clarkson Show will now be filmed in Studio 6A at NBC Studios in the iconic 30 Rockefeller Center. Plus, she's taking her kids along for the adventure. Big changes ahead for Kelly!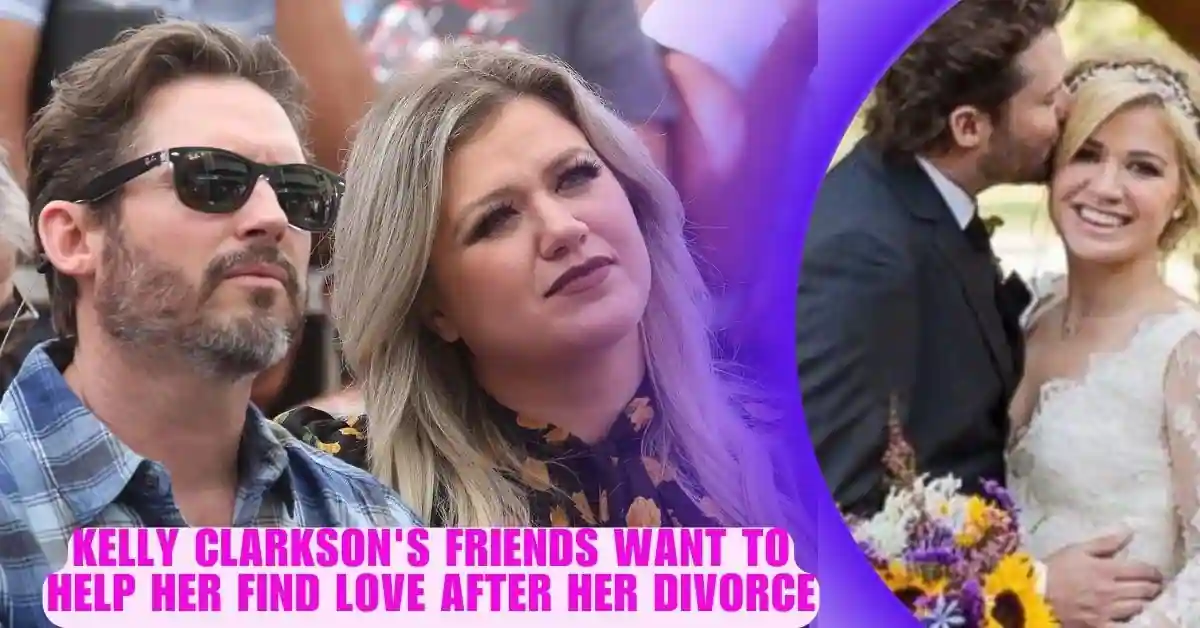 Lately, the singer of Since U Been Gone, Kelly Clarkson, faced some drama. There was this big article in Rolling Stone where 11 current and past staff members said the show has a "toxic work environment." The article also mentioned that Clarkson is cool to work with and probably doesn't know about all the problems happening behind the scenes.
For two decades in showbiz, I've followed my heart and stuck to what I thought was right. I adore my squad at The Kelly Clarkson Show, and hearing that anyone feels ignored or disrespected is just not okay.
"As we get ready for our move to the East Coast, I'm determined to build a fantastic team for both our current and new offices in NY. I want to make sure we have the best and kindest people on board, and I'm serious about getting rid of any negativity," she shared.
Insiders revealed that she's eager to start her fitness journey right away to make the relocation smoother. "She's aiming to be in top shape before the move, leaving all the stress and baggage behind in L.A.," they spilled.
Kelly Clarkson's New Look
Kelly Clarkson is absolutely stunning as she flaunts her fabulous new look! Fans are dying to know her secret to looking like a million bucks.
Kelly Clarkson has been making headlines for her new look, which has been described as confident, fierce, and stunning. The 41-year-old singer and talk show host has lost a lot of weight throughout her career, and her weight loss journey is one she has been candid about.
Fans have been wowed by her even slimmer figure, which she has been showing off in chic, black ensembles and sporting her healthiest, happiest self. Her recent fashion choices have been a topic of conversation lately because of her dramatic weight loss, and she has been praised for her fit physique and completely reimagined style. She has been seen wearing a fitted lace top with black trousers and matching black nail polish, a button-up blouse made out of a black lace fabric tucked into a pair of black tailored trousers with a wide leg, and a chic floral maxi dress that belted around her waist and showed off her curves.
Her hair has been left to fall in long waves, and her makeup has featured a nude matte lip and a smoky eye. Fans have been leaving messages praising her incredible style, and some have even speculated that she has been using the popular weight loss drug Ozempic to drop the pounds. However, a source close to her explained that a strict diet and daily exercise is how Kelly shed the pounds.
FAQs
Has Kelly Clarkson lost a lot of weight recently?
Basically, people are wondering if Kelly Clarkson has lost a bunch of weight lately. She posted a pic on Instagram before a performance in New Jersey, and fans noticed she looked slimmer than usual. They're curious about her weight loss secret!
Did Kelly Clarkson use Ozempic to lose weight?
Kelly Clarkson didn't use Ozempic or any diet drugs like Keto gummies to lose weight. She shared with Yahoo that her weight loss is thanks to a healthier diet and regular exercise.
Why does Kelly Clarkson have a weight problem?
Kelly Clarkson has been candid about her weight loss challenges since she was diagnosed with a thyroid condition in 2006. In 2017, she revealed that she had even considered suicide when pressured to lose weight at the start of her music career.
Hi, My name is Helena and I'm a founder of HealtHowdy.com. Over the years I've helped hundreds of people to live a healthy and fit life. Nowadays, Fitness is everything, if you want to Look Attractive and Get Updated, you can Join Me.