Kelly Clarkson's Halloween vampire costume wowed fans and left them in awe. They couldn't believe how amazing she looked! On Halloween, she rocked a vampire look on her NBC talk show.
On Tuesday, October 31, Kelly Clarkson rocked a vampire-inspired Halloween costume on her NBC talk show. She looked like a rock and roll vampire!
Kelly Clarkson got into the Halloween spirit in an awesome way this year.
On October 31, the 41-year-old singer and TV host decided to dress up as a vampire for a special Halloween-themed episode of her show, The Kelly Clarkson Show.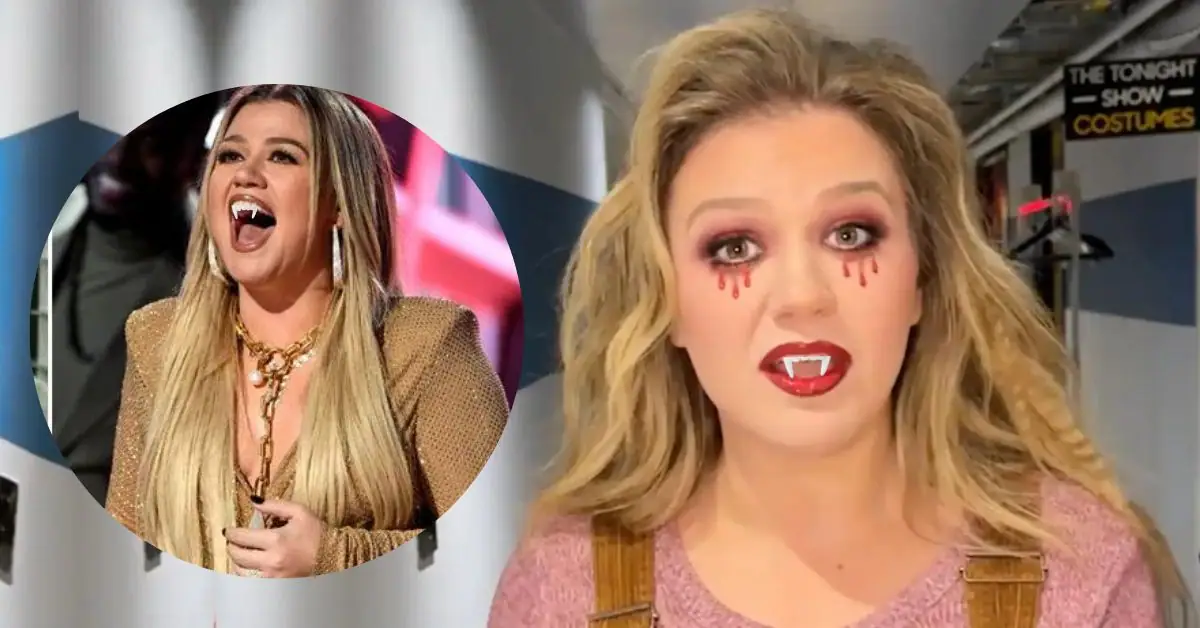 The show's Instagram account shared a video that took us behind the scenes, where Kelly gave us a sneak peek at her vampire makeup before she made her entrance on stage.
In the video, Kelly, sporting brown overalls and a maroon long-sleeved sweater expressed her love for Halloween. She also spilled the beans that she would be performing Olivia Rodrigo's song "Vampire" during the episode. Exciting, right? She even mentioned that she'd be a rock and roll star vampire for the show.
By the end of the clip, Kelly had transformed into her vampire persona with a black long-sleeved dress and a set of fake vampire teeth. It was all just too cool!
People on social media had some enthusiastic comments about Kelly Clarkson's appearance in a behind-the-scenes video:
One supporter said, "Wow, she looks great!"
Another person chimed in with, "GODDDDDDDD I'm so obsessed."
A third admirer complimented her by saying, "She looks incredible."
Another fan was excited about the upcoming Halloween episode and the band's appearance, saying, "Love these behind-the-scenes videos! Really looking forward to this Halloween episode! KC & the band look incredible! Thanks so much for sharing."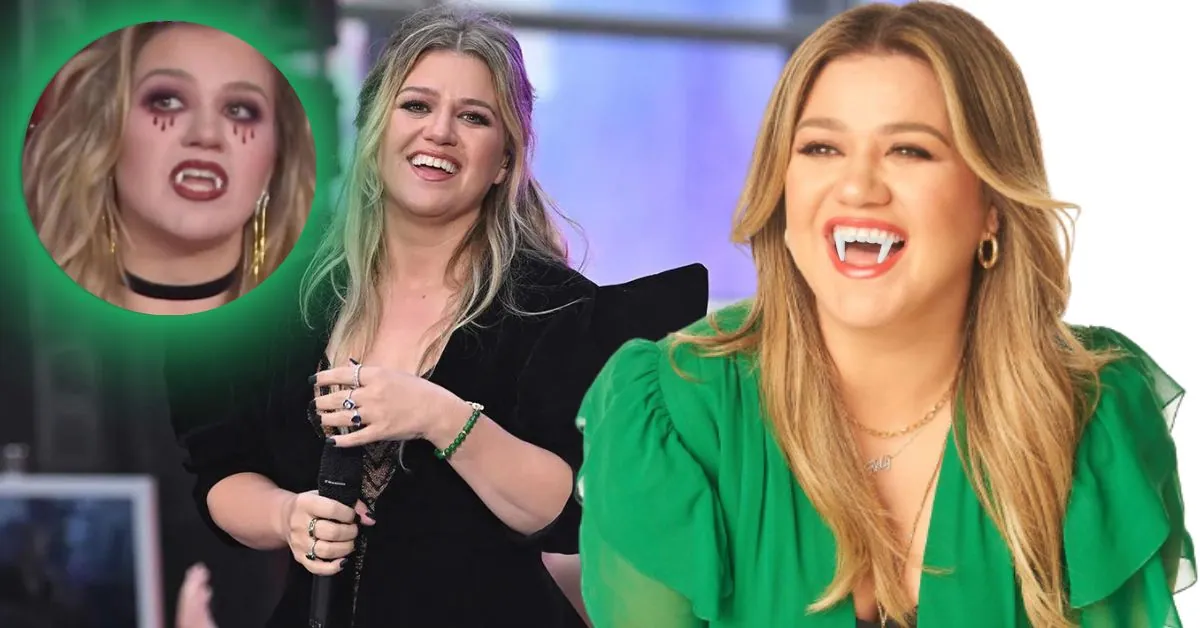 Kelly Clarkson's appearance received praise following her approximately 40-pound weight loss. Here's how she achieved it:
She limited her sugar and carb intake.
She cut out soda, chips, biscuits, cheese, and tortillas.
She incorporated exercise, primarily cardio, into her weekly routine.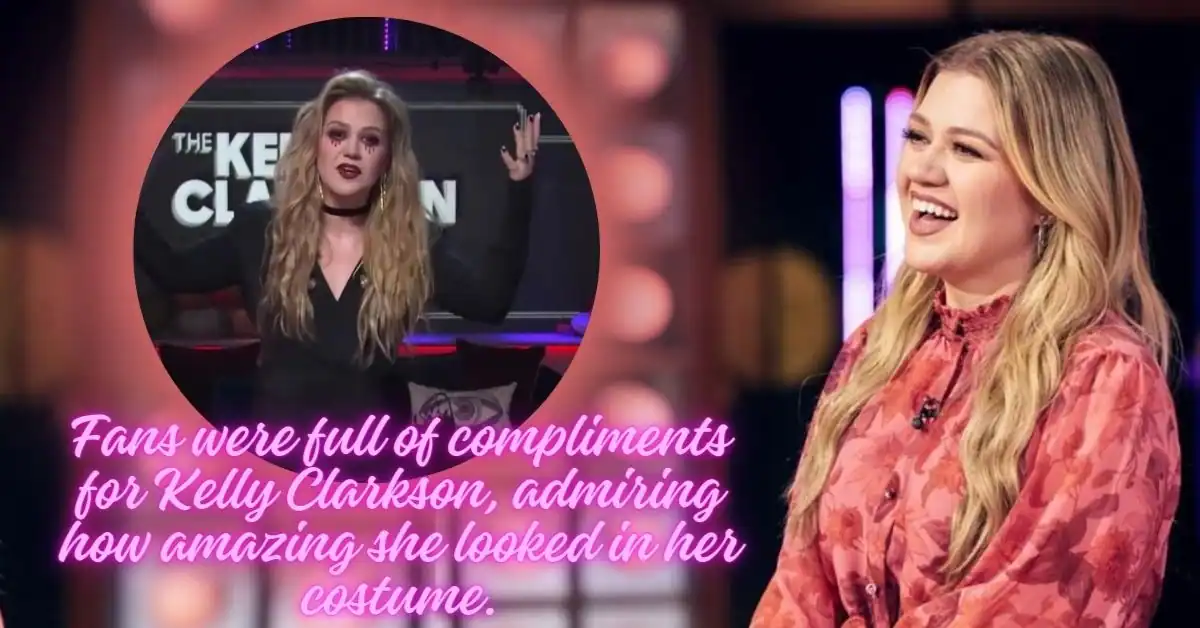 In July, she reached a 15-pound milestone in her weight loss journey, with a goal of shedding 35 more pounds by the end of the year, meaning she's now only 10 pounds away from her desired weight. She's back on a healthy eating plan that focuses on a balanced diet with low carbs and calories but high protein.
While some people speculated that Kelly might have used Ozempic or a similar weight-loss drug, a source emphasized that she hadn't used such a product.
Hi, My name is Helena and I'm a founder of HealtHowdy.com. Over the years I've helped hundreds of people to live a healthy and fit life. Nowadays, Fitness is everything, if you want to Look Attractive and Get Updated, you can Join Me.