Kelly Clarkson's close friends or 'Itching to Set Her Up' are eager to help her find love again following her divorce from Brandon Blackstock. She's ready to enjoy herself and get back into the dating scene.
Kelly Clarkson seems to be easing her way back into the world of dating, taking things slow and steady, especially after her difficult breakup with Brandon Blackstock three years ago.
Why did Kelly Clarkson Get divorced?
Kelly Clarkson and Brandon Blackstock got divorced in June 2020 after being married for almost seven years. Kelly initiated the divorce, and she stated "irreconcilable differences" as the reason for their separation. The divorce process was quite challenging, with a legal battle over their Montana home. It wasn't until September 2021 that Kelly was legally declared single, and the divorce was officially completed in March 2022. In terms of their children, they share joint legal custody, but Kelly has primary physical custody.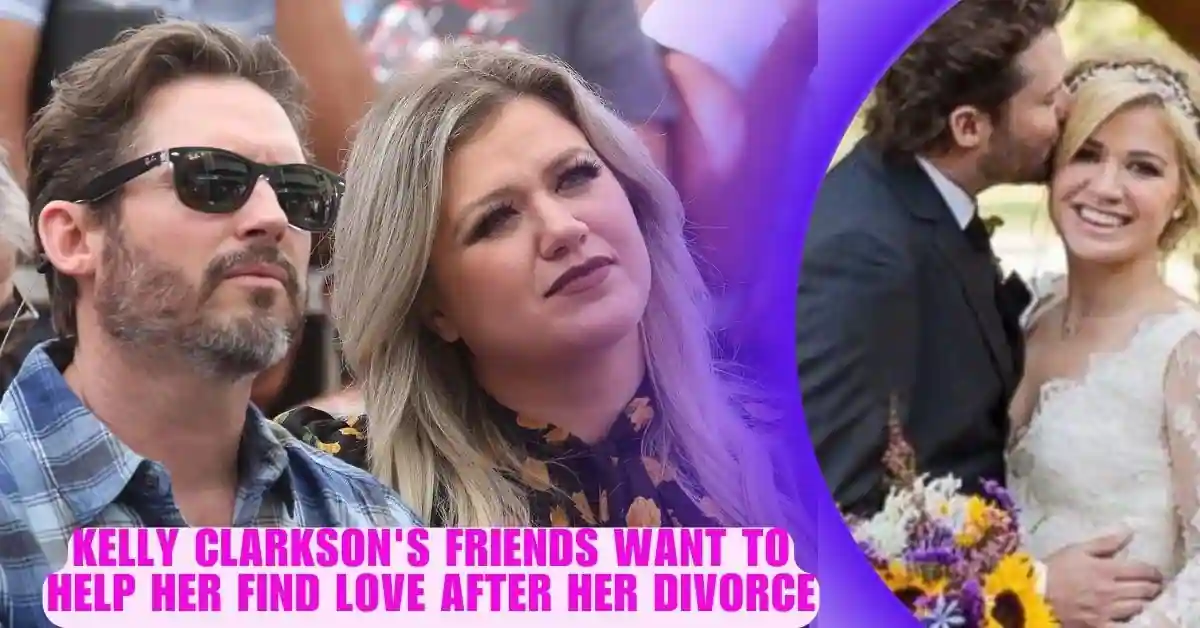 Kelly has been very open about the difficulty of her decision to divorce Brandon. She expressed that divorce is an emotionally wrenching experience and can be quite complicated to navigate. She believes that anyone who has gone through a divorce knows how tough it can be on all parties involved. Following the divorce, Kelly decided to make a fresh start in New York City with her children.
Actually, in June 2020, Kelly Clarkson decided to end her seven-year marriage to her husband, Brandon Blackstock, due to "irreconcilable differences." During an episode of her show, The Kelly Clarkson Show, she talked about the valuable lesson she learned about herself in 2020. She expressed that, even at 38, she continues to evolve and improve herself. She wants to ensure she's always striving to be the best version of herself. While the exact cause of their divorce remains unclear, some speculate that the extended time spent together during quarantine in Montana might have played a role in their decision to separate.
Kelly Clarkson's friends are eager to help her find love again following her divorce.
According to an insider, Kelly's friends and coworkers are eager to play matchmaker and set her up on dates. She's actually excited about the prospect and open to the idea of going on some dates. While she's not in a hurry to jump into a serious relationship, she's determined not to remain single forever. Kelly is ready to start enjoying life again, put on a smile, and have some fun by getting out there and meeting new people.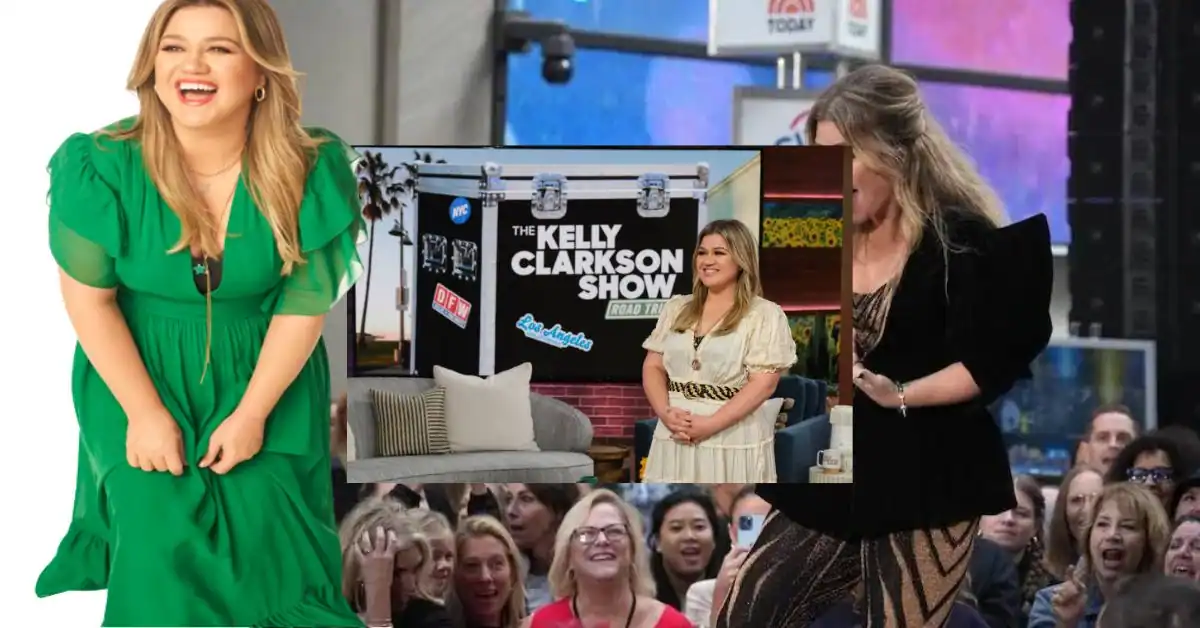 As mentioned before, the 41-year-old woman recently stated that she's not currently looking for a new romantic partner.
She explained, "Do I have a boyfriend? No! And I'm not actively seeking one right now. You know why? I genuinely enjoy being single." She made this statement in a video posted in September. She further elaborated, "I have two kids, two dogs, three rabbits, a hamster, and multiple jobs. My life is pretty hectic. Sometimes, you think you'll spend your entire life with someone, but then it doesn't work out. Starting over can be tough."
This mother of two recently relocated to New York, where she's going to host her own talk show. She also shared some advice on how she managed to pull herself out of a tough time following her divorce.
"In all honesty, I believe it's about finding happiness and ensuring you're surrounded by people who share similar values," she explained when discussing how she coped. "It's important to have people in your life who not only support your personal growth but also contribute to your happiness. If something doesn't bring you joy or is detrimental to your well-being, it's okay to stop doing it. It can be challenging, but it's important to prioritize your happiness."
The author of the book, who co-parents River Rose and Remington with her ex-partner, has been feeling great about herself lately as she's been focused on her health. According to a source, Kelly didn't make these changes to get back at her ex, but deep down, it does give her a sense of satisfaction.
People have been complimenting Kelly on how amazing she looks, which has given her a nice boost in confidence. She's been having a lot of fun with her wardrobe, going from hiding and disguising her waistline to proudly showing off her new figure.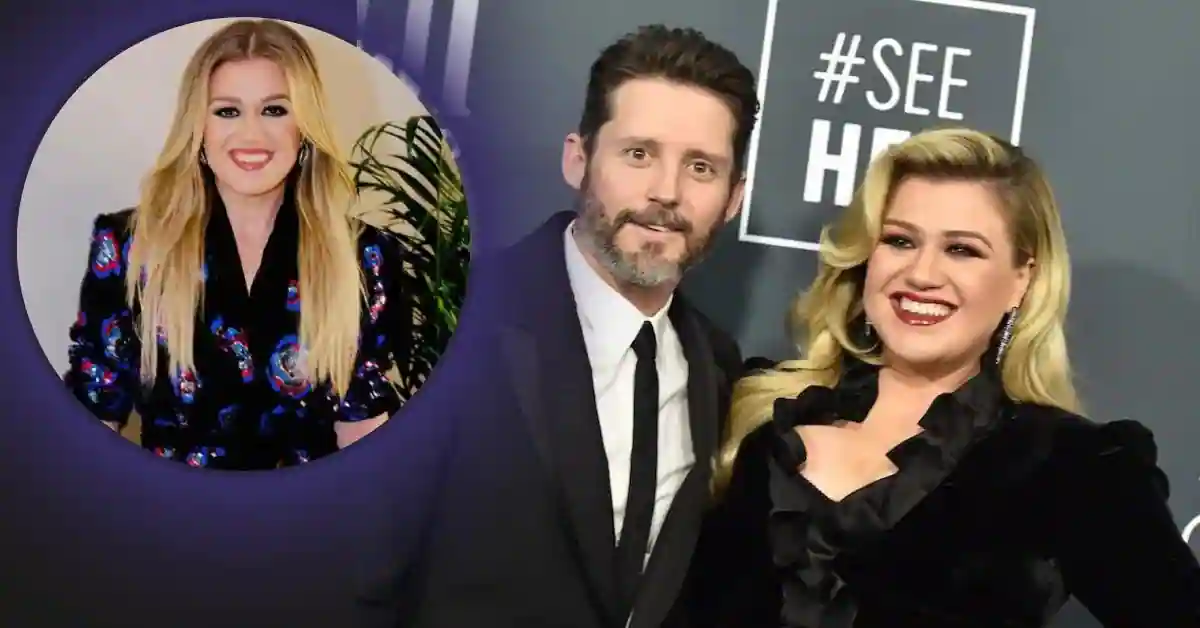 The singer of the song "Stronger" also expressed her appreciation for her move to the East Coast.
"I really enjoy living here, and even though I'm originally from Texas, I didn't expect to love it this much. You'll often spot me at the park, as I love taking walks," she said.
"My family and I enjoy taking the subway. It's funny because my 7-year-old son insists on standing separately, making it look like he's on his own. He says, 'No, I'm alone!' But I absolutely love it here. It's all about the people and the environment you surround yourself with."
Who is Kelly Clarkson Dating?
Kelly Clarkson is currently not in a relationship, and she's not actively seeking one. In fact, she's enjoying the single life. As of 2022, Jack Irvin, who has more than five years of experience in digital journalism, is part of the team at PEOPLE magazine.
Kelly Clarkson and Brett Eldredge sparked dating rumors after their Christmas duet in 2020, but it's uncertain if there's any truth to these speculations. Before this, Kelly was married to Brandon Blackstock from 2013 to 2022 and had relationships with Ryan Key in 2006 and Graham Colton in 2005. Kelly Clarkson is currently single, and she has even stated that she plans to stay single forever. In fact, sources close to the pop star, as reported by Distractify, have revealed that she frequently discusses her desire to remain unattached.
Hi, My name is Helena and I'm a founder of HealtHowdy.com. Over the years I've helped hundreds of people to live a healthy and fit life. Nowadays, Fitness is everything, if you want to Look Attractive and Get Updated, you can Join Me.