If you want to reduce belly fat at the age of 40, then include these 6 exercises in your fitness routine.
If you think losing belly fat at 40 is difficult, you are wrong. By burning more calories, you can reduce the extra fat around your stomach. All you have to do is make some changes to your fitness routine.
It is not easy to reduce the size of your midriff (chest and abdomen). Especially when you are in your 40s. This is because at this age you are more likely to gain weight. Although 40 is considered the new 30 but here one thing is clear maintaining a flat stomach at this age is a big challenge.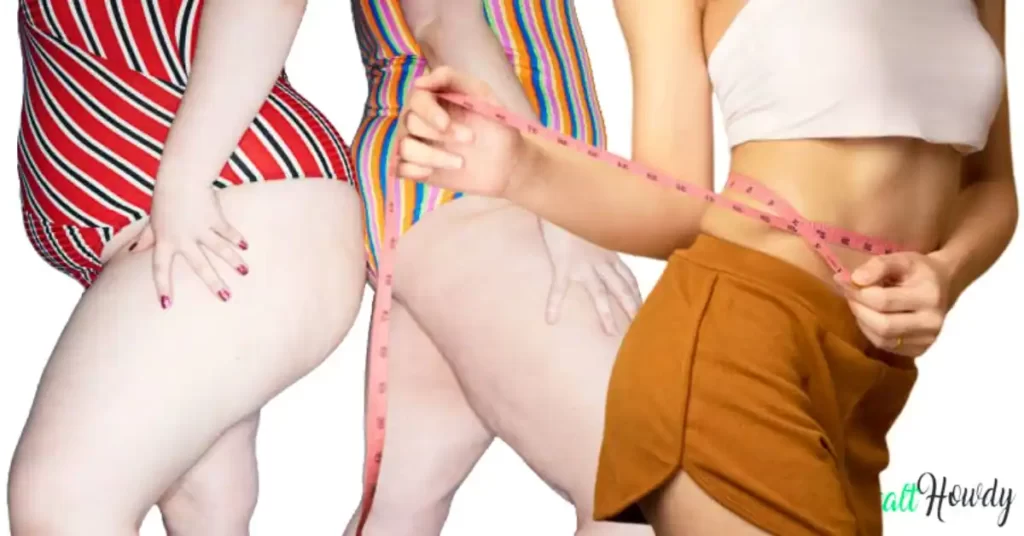 Let us find out why weight increases at the age of 40
Age-related weight gain is often genetic, but there are other factors that lead to obesity. Hormones, muscle loss, low metabolism level and diet all play an important role in our weight gain.
Among these factors, hormonal imbalance is a primary cause, as it causes less estrogen production in women. Due to this fat gets deposited around the stomach. Apart from this, low metabolism is also an important reason.
Why is it important for you to lose belly fat at the age of 40?
Belly fat is one of the most dangerous types of fat, as it is linked to a number of health problems such as type 2 diabetes, high blood pressure, heart disease and high cholesterol. Therefore, it is more important to reduce belly fat than to reduce fat from any other part of the body.
Don't worry, we are sharing here the best exercises to reduce belly fat.
1. Hold a Plank workout to reduce belly fat at the age of 40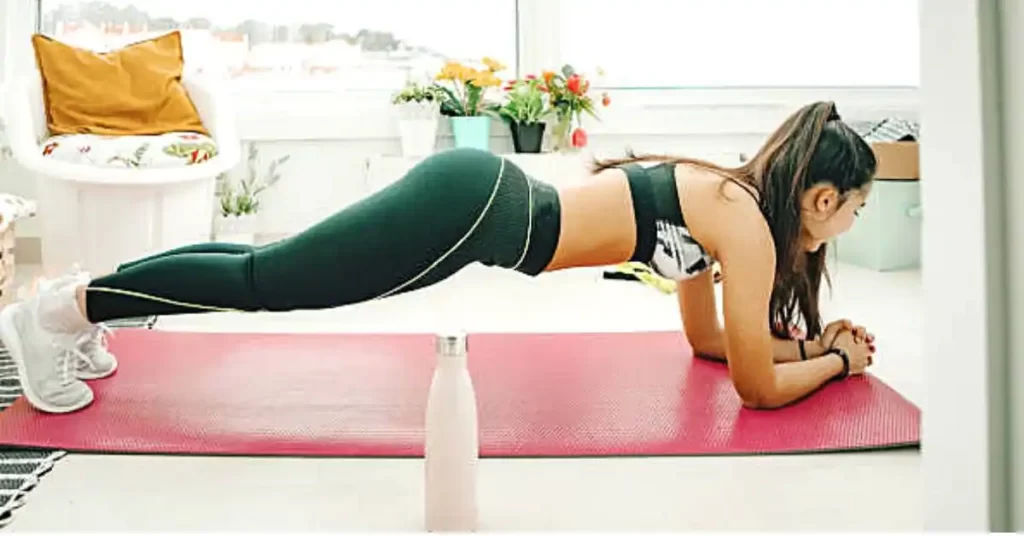 If you want your body to be in a good shape, you have to do it. The plank is a full-body workout, as it hits all the right places, including the back, chest, shoulders and core. Planking helps your entire body to be strong and toned, which makes it much easier for you to lose belly fat.
2. Side, twist, or reverse crunches
There is no doubt that crunches are the best way to deal with the extra layer around your stomach. Crunches can be done in a variety of ways, and all help you lose belly fat. You can do side, twist or reverse crunches, whichever you are comfortable doing.
As a warm-up exercise, crunches warm up your upper abdomen. Which helps in burning your belly fat and improves your posture.
3. Flutter kicks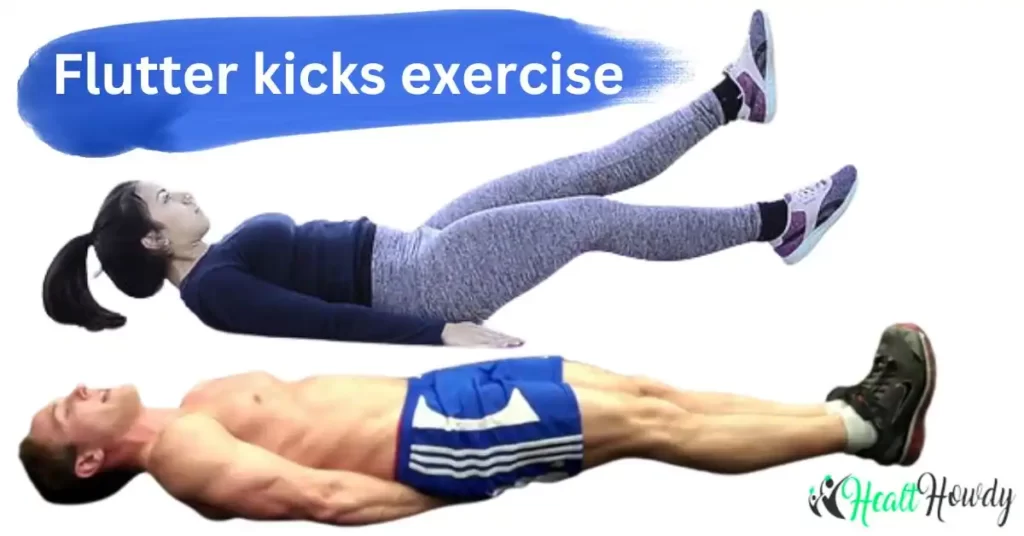 The flutter kick works your core muscles, especially the lower abdominal muscles and hip flexors. When it comes to flutter kicks, both speed and leg extension matter a lot, so keep that in mind. This exercise burns a lot of calories, so get ready to lose all that belly fat.
4. Mountain climbers
Mountain climbers involve a combination of core and cardio exercises. This exercise targets your abs, shoulders, arms, chest as well as abdomen, making it the perfect exercise to reduce belly fat. Not only this, it is good exercise to burn calories.
5. Burpees
With burpees, you can be able to lose your target weight. This amazing exercise turns your body into a fat-burning machine. In addition, it boosts your metabolism and helps you burn calories throughout the day.
6. Skipping exercise to reduce belly fat at the age of 40
Last but not least, to get a flat stomach, practice skipping regularly. This is a cardio exercise, which is very good for you. A study published in the Journal of the International Society of Sports Nutrition states that doing cardio at the end of your workout session can help get rid of extra abdominal fat. So, if you really want to reduce your belly fat at the age of 40, follow all these 6 exercises step by step and you will get a sexy flat belly very fast.
So ladies, do follow these 6 exercises to reduce your belly fat!
Hi, My name is Helena and I'm a founder of HealtHowdy.com. Over the years I've helped hundreds of people to live a healthy and fit life. Nowadays, Fitness is everything, if you want to Look Attractive and Get Updated, you can Join Me.